WE'VE WON HUNDREDS OF MILLIONS FOR OUR CLIENTS
Let Us Protect You & Your Loved ones
FROM START TO FINISH, WE WILL AID YOU THROUGHOUT THE LEGAL PROCESS.
How Do I Know Whether I Have a Personal Injury Case?
If you are unsure whether you have a legitimate personal injury claim in Texas, an experienced personal injury attorney at Hanna Allen, PLLC will be happy to set up a free consultation to hear your story and discuss the circumstances of your accident. In order to meet the requirements for a personal injury claim, we must be able to prove your case has the following four elements:
The plaintiff (you) has suffered losses: injuries, pain, property damage, bills, and expenses.
That this breach of the duty of care led directly to the defendant's injuries and losses.
That there existed a certain duty of care owed by the defendant to the plaintiff. For example, every driver is obligated to drive safely and obey traffic laws. Oil companies owe certain duties of care to their employees, like maintaining oilfield equipment and providing proper training.
That the duty of care was breached by the defendant. For a driver, this may be speeding or making the decision to drive while intoxicated. For an oil company, failing to maintain equipment or provide proper training is a breach of their duty of care to their workers.
Experience makes the difference
With over 150 years of experience our team possess the experience, resources & knowledge to maximize your recovery and compensation.
West Texas Personal Injury Lawyers
We know that our clients come to us at a particularly vulnerable and confusing time in their lives, and we make sure to treat everyone with the empathy and honesty they deserve. You can count on us to stay on top of the day-to-day details of your case, so you can focus on what's most important: healing.
If you've been hurt and you believe someone else may be at fault, call (432) 220-2649 to speak with a personal injury lawyer at Hanna Allen, PLLC. You may also message us online and we will get back to you promptly. Initial consultations are free, and we have offices in Abilene, Odessa, Sweetwater, and Midland.
Our Areas of Practice
Committed to getting you justice
What Sets Us Apart?
We Will Make The Difference
Committed & Passionate Advocacy

We Will Go The Extra Mile to Meet Your Needs

Personalized Attention & Carefully Curated Legal Plans

We Are Always Accessible & Reachable To Our Clients

Hundreds of Millions Recovered For Our Clients

150+ Years of Collective Legal Experience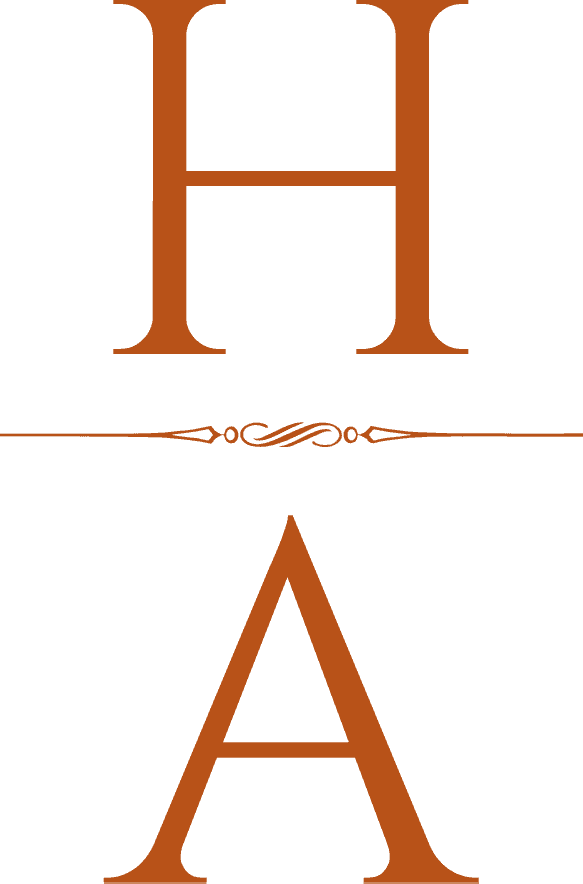 Skilled & Compassionate Counsel
If you've been hurt in an accident and someone else is at fault, don't try to navigate the aftermath alone. And don't be fooled by an insurance company that tries to approach you with an offer of easy money. That payout is designed to save them money by giving you less than your losses warrant.
The only way to ensure your damages are accurately calculated and every responsible party is identified is to call an experienced West Texas personal injury attorney to represent your interests.
Our Results Speak For Themselves
Hundreds of Millions Won On Behalf of Our Clients
Quadriplegia $10,500,000

18-wheeler and Motor Vehicle Collision (Nueces County)

Labor & Birth Injuries $10,000,000

Medical Malpractice (Taylor County)

Death $3,300,000

Oil Field Tank Battery Explosion (Reeves County)

Motor Vehicle Collision $3,250,000

Motor Vehicle Collision (Pecos County)

Motorcycle vs. Obstruction in the Roadway $3,189,939

Motorcycle vs. Obstruction in the Roadway (Mitchell County) – JURY VERDICT

Death $3,000,000

Motor Vehicle and 18-Wheeler Collision (Reeves County)

Motor Vehicle vs. Commercial Vehicle $2,750,000

Motor Vehicle vs. Commercial Vehicle (Taylor County)

Paraplegia $2,600,000

Oil Field Explosion (Andrews County)

Quadriplegia $2,500,000

Motor Vehicle and Loose Livestock Collision (Winkler County)

Death $2,000,000

Oil Field Accident (Lea County, New Mexico)
How Our Personal Injury Lawyers Can Help
After you have suffered a serious injury, you may have many concerns. Our personal injury attorneys are here to put you at ease. We will help you address those concerns and questions.
At Hanna Allen, PLLC, our lawyers and staff members possess a tenacious work ethic, a compassionate and caring approach, and a shared dedication to our clients. We will stand up to big insurance both through negotiation and, if necessary, in a court of law.
To book an appointment to discuss your case, call (432) 220-2649 or email us through our online contact form.
Working Attorneys For Working People
At Hanna Allen, PLLC, our personal injury lawyers in West Texas are committed to using the full weight of our experience and thorough knowledge of the law to win justice for our clients. For more than 25 years, we have successfully fought for thousands of people injured on the road, in the West Texas oilfields, by medical practitioners, by defective products, and in other instances of negligence. We guide each client through the complexities of the legal system and conduct a rigorous investigation of every incident so we have a complete understanding of the damages involved and who is at fault.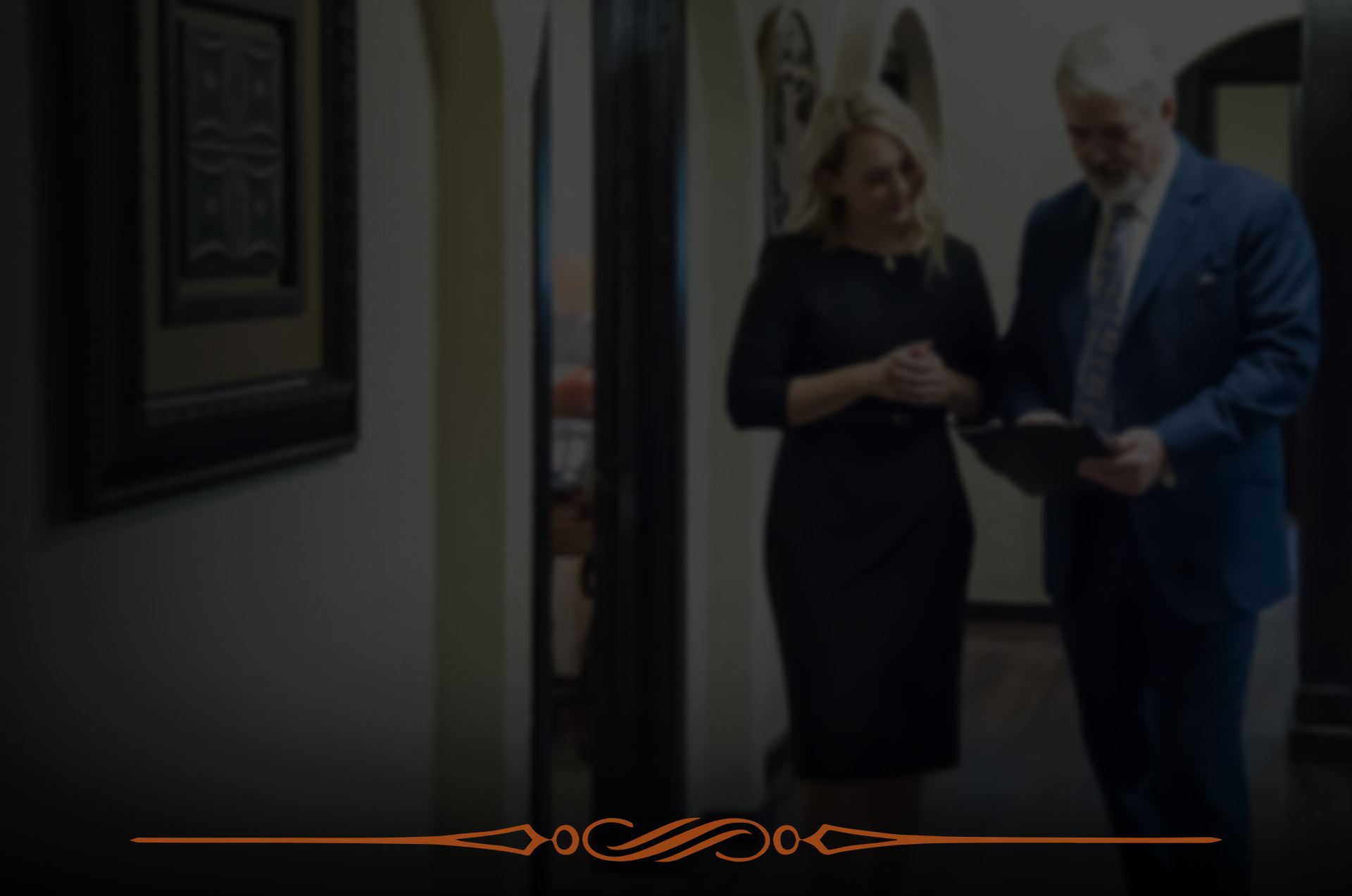 The Opinions That Matter Most
Read Our 5-Star Reviews
"Thank y'all very much!"

- Cy G.

"Professional, compassionate, honest, and extremely knowledgeable!"

- S.

"They took care of everything and were very detailed."

- Brenda H.
Award-Winning Trial Attorneys
Let Us Represent YOu
Jon Hanna

Trial Attorney

Jon Hanna is a second-generation trial lawyer. While formally educated at The University of Texas and Texas Tech University School of Law, his "real" schooling took place in the county courthouses across West Texas. From 1982 to 1992, Jon tried cases to juries primarily involving on-the-job injuries suffered by working men and women. Eventually that evolved into cases involving catastrophic injuries arising out of operations in the oil fields and oilfield service industries.

Greg Allen

Trial Attorney

Greg Allen was born and raised in Lubbock, Texas. After graduating from West Texas State University, he obtained his law degree from the Texas Tech School of Law. While in law school, he served as the Editor-in-Chief of the Texas Tech Law Review and graduated in the top two percent of his law school class.

Melissa Dieken

Senior Paralegal, Office Manager

Melissa started working in law offices when she was 16 years old in a high school work program. In the past 30 years, she has held every administrative and paralegal position imaginable. She has attended more depositions, mediations, focus groups, and trials than most lawyers. She has assisted in the investigation, preparation, litigation, and trial of multi-million dollar lawsuits, including car wrecks, 18 wheeler involved fatalities, oil field explosions, and on-the-job injuries (most involving catastrophic injuries or death).

Monique Levario

Senior Paralegal, Permian Basin Office Manager

Monique has been employed with the firm since 2002. She started as the receptionist and is now Litigation Paralegal Extraordinaire. She graduated from Odessa College with an Associate's Degree in Legal Assistant/Paralegal Studies. She looks forward to what the future holds and continuing success at the firm. Monique is a small-town girl, born and raised in Pecos, Texas, who moved to the big city of Odessa in 1999.

Lauren Bounds

Paralegal

Lauren has been with the firm since 2013, starting out as a receptionist before working her way up to becoming a legal assistant. As a legal assistant she works directly with the clients in the handling of all aspects of building their case – from investigating, fighting with insurance companies, and helping clients get the medical treatment they need.

Deidra Saenz

Pre-Litigation Case Manager

Deidra started with the firm in 2006 as a receptionist. Her cheerful attitude and caring nature make her a great Case Manager. While she didn't ever see herself working in the legal field, she couldn't imagine doing anything else! Deidra was born in Kermit and raised in Pecos. She even married her long-time sweetheart.

Tracy Choate

Paralegal

Tracy was born in South Africa and graduated from high school early at the age of 16, to follow her dream of becoming a US citizen. She graduated two years later from CFNI with an Associate Degree in Theology, leading youth ministry and teaching Sunday School at her church. After obtaining her permanent residence card in 1989, she received a wonderful opportunity, through a dear friend in her church, to be trained as a paralegal at a large insurance defense law firm in Fort Worth, and began her legal career.

Gretchen Hendley

Legal Assistant

Gretchen joined the Allen Law Firm in 2017 and became a part of the Hanna Allen firm in November of 2021. She has about 34 years' experience in the legal field. She enjoys talking with the clients, being a good listener and helping them work through their difficult situations to a positive resolution. She grew up in Abilene, Texas and has lived here all of her life.

Shannon Mendez Smith

Paralegal

Shannon brings twenty-three (23) years of experience in partnering with attorneys in all phases of legal representation. She ...

Christine Saenz

Pre-Litigation Case Manager

Christine joined our team in the Spring of 2022 with 6 years of experience in the legal field. Christine was born and raised ...

Laura Wheeler

Medical Clerk, Office Administrator

Laura was born and raised in Abilene, Texas. She has been a West Texas native her entire life. Following graduation from ...
FREQUENTLY ASKED QUESTIONS
How will I pay my bills after an accident?

When you've been in an accident through no fault of your own, the aftermath can be emotionally traumatic, physically painful, and financially catastrophic. You still have your normal household bills in addition to mounting medical expenses. If you are unable to work due to your injuries, you may have no way to pay this debt — putting your and your family's home and entire future into question.

What damages will a personal injury lawyer help me win?

In the state of Texas, damages for personal injury cases fall into two main categories: "Special" and "General."

Special damages are the easiest to determine because they are already associated with a concrete dollar amount. They include compensation for:

-Hospital and other medical bills, including medication, medical devices, therapy and rehab
-Expected future medical costs

How much is my case worth?

Every personal injury claim is different. Your injuries may be moderate or life altering. They may be patched up in a day or you may end up spending weeks in the hospital. You may go back to work quickly or be permanently disabled and unable to return. And, of course, how much you are able to receive in lost wages or lost earning capacity depends on your income before your accident.
A West Texas personal injury lawyer at the Hanna Allen, PLLC will be happy to sit down with you and discuss the facts of your particular case. Whatever the circumstances, our goal is to make sure you receive the maximum possible compensation for your injuries and losses. You can trust us to not leave anything on the table. Call 432-606-3734 to schedule a free consultation.

What if I can't go back to work?

If you are unable to return to your job and collect that all-important paycheck, we will include that financial loss in your personal injury claim. If you need time off to recover but are able to return to your previous employment at your previous salary, we will request compensation for the total amount of your lost wages. If your injuries are so severe that you will not be able to return, we will seek compensation for loss of earning capacity, covering your full, long-term expected losses.

What if my loved one was killed in an accident?

If you lost a close family member in an accident and someone else is at fault, we can help you file a wrongful death lawsuit. A wrongful death lawsuit is similar to a personal injury claim, but it's initiated by the victim's survivors.

-In order to file a wrongful death case, the plaintiff must be a spouse, parent, or child (adult or minor). Grandparents, siblings, and other relatives are not eligible.

What is comparative negligence?

Texas is a comparative negligence state. This means that you, the plaintiff, may be found to be partially responsible for the incident that caused your injuries, and that your compensation will be reduced by that percentage as a result. But as long as the defendant is deemed to be more than 50% at fault, you may receive damages.

Does Texas have a statute of limitations?

In the state of Texas, the statute of limitations for personal injury cases is two years. This means that you have two years from the date of your accident to file a lawsuit. Of course, this doesn't mean you should wait a couple of years before calling a West Texas personal injury attorney at the Hanna Allen, PLLC; it's important to contact us well before the deadline so we can prepare your claim.
We will get you the compensation you deserve
Our Team Will Fight For Your Justice